RoomCloud Booking engine is on-line reservation software and a tool which allows you to activate a real on-line booking service via your official website without having to pay commissions, thereby eliminating the cost of the middleman and maximising the number of direct reservations and increasing the cash flow of the hotel.
How many hits does your website get?
A high percentage of the people that visit your official website have booked rooms via distribution channels and on-line portals. If they could have booked directly from your website you could have saved the commissions you pay for each reservation.
Being immediately available is one of the main prerequisites for on-line sales.
Having a website full of lovely pictures and useful information but missing the ability to instantly sell when the buyer has decided to purchase, is like having a shop with lovely items for sale in the window but is always closed, thus you can look… but cannot buy!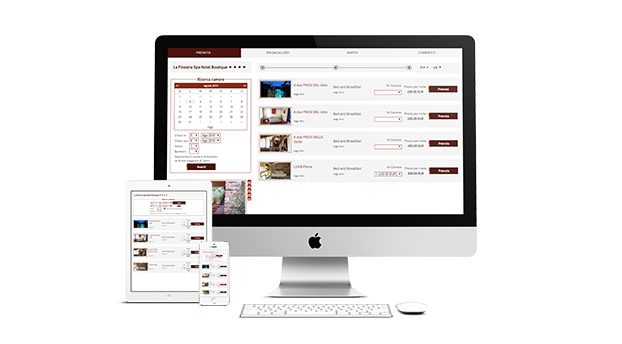 *The annual fee includes setup and assistance.