RoomCloud is certified IBE by Google™ for Hotel price ads that allows online booking coming directly from the most popular search engine in the world and its products.
Adhering to the PPC campaign, you can insert between the various portals involved in the comparison, even your direct booking system, thus increasing your visibility and chances of getting more direct bookings, lowering the cost of commission.
Among the organic search results, link to the website of your structure, an entry indicating the best rate found, clicking on which portal you can choose to proceed with the booking.
For each click on RoomCloud.net, or to the item you want to insert, the cost per click will be deducted from your badget, and the client will proceed with the booking through the Booking Engine RoomCloud.
Google Hotel Ads offers a new way of collecting direct bookings leaving you the freedom to define your budget in advance, without constraint and without additional cost or initial investment.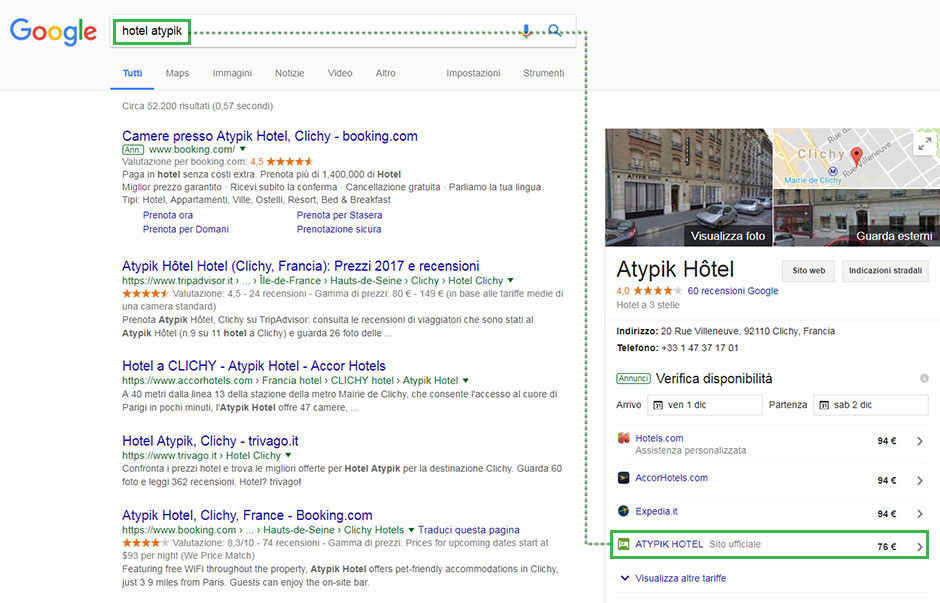 Let yourself be found through Google Maps and allow reservations directly from the results, it will be easy for your customers who are looking for a hotel in a specific area on the map.
The PPC campaign compares prices among various portals, among which is also located on RoomCloud Booking Engine. Plus the price per click is higher and the higher the position in the list.
Google Maps is linked to Google HPA and there let you to expand direct booking channels, including through Google maps.