New integration with Mews PMS!
RoomCloud channel manager is now integrated with Mews PMS!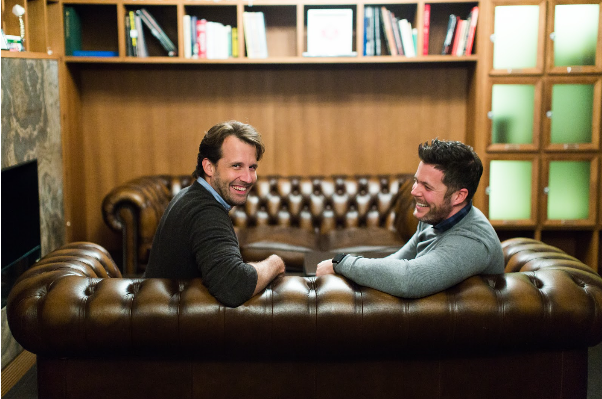 Mews is an innovative cloud-based property management software. It is the result of the work of two ex-hoteliers, Richard Valtr and Matthijs Welle, who were looking for a platform to suit their needs. The main goal of the founders is to allow property managers to automate their operations in order to better focus on guests and their experience. The modern and intuitive interface make user experience the core of the platform. As a consequence, hoteliers can easily learn how to use and manage the PMS without investing too much time on staff training. What's more, the software is quickly accessible from any device at anytime.
The platform offers different solution according to the property: hotel, hostel or multi-property.
What we like about Mews
User-friendly: aesthetically appealing and slick design makes the PMS super easy to learn and use
Mobile-friendly: the platform works on any device with an internet connection
Cloud-based: the system takes part in the current movement towards cloud management
Online check-in: hoteliers will have extra time to serve their clients
Payments simplified: the PMS automates every payments, conveying a "Uber-esque" experience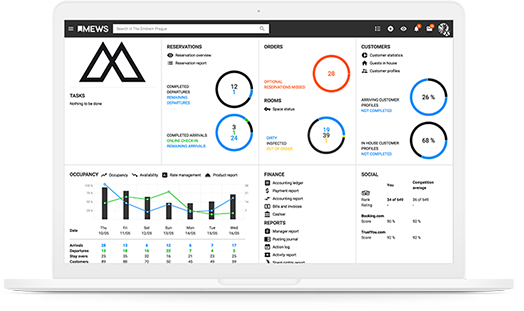 Mews Marketplace
Moreover, easy integration is one of the main aspects Mews wants to emphasize. Thanks to open API, the platform allows hoteliers to plug in any app or service they need in few minutes. The system offers a wide range of possible integrations, even with marketing automation tools.
They describe it as a an app store for your hotel, where you can access a great quantity of tools via your PMS. But don't be intimidated by the amount of possible choices. Mews team guarantees it would be easier than the slow traditional approach.
To conclude, Mews helps property managers to optimize their operations and, as a consequence, the guests' impressions.
For any further information and to request the connection with RoomCloud channel manager, contact us at sales.roomcloud@tecnes.com.